If you're looking for the best restaurants in Midland TX, look no further! This list has all of the top spots. From barbecue to Mexican food, there's something for everyone. And with so many great options to choose from, you're sure to find the perfect place to eat. So whether you're in the mood for a quick bite or a leisurely meal, be sure to check out this list of the best restaurants in Midland TX. You won't be disappointed!
Wall St Bar & Grill
If you're looking for a great place to eat in Downtown Midland, you should definitely check out the Wall Street Bar & Grill. This restaurant is known for its excellent food and great service, and it's also one of the most popular places in downtown Midland.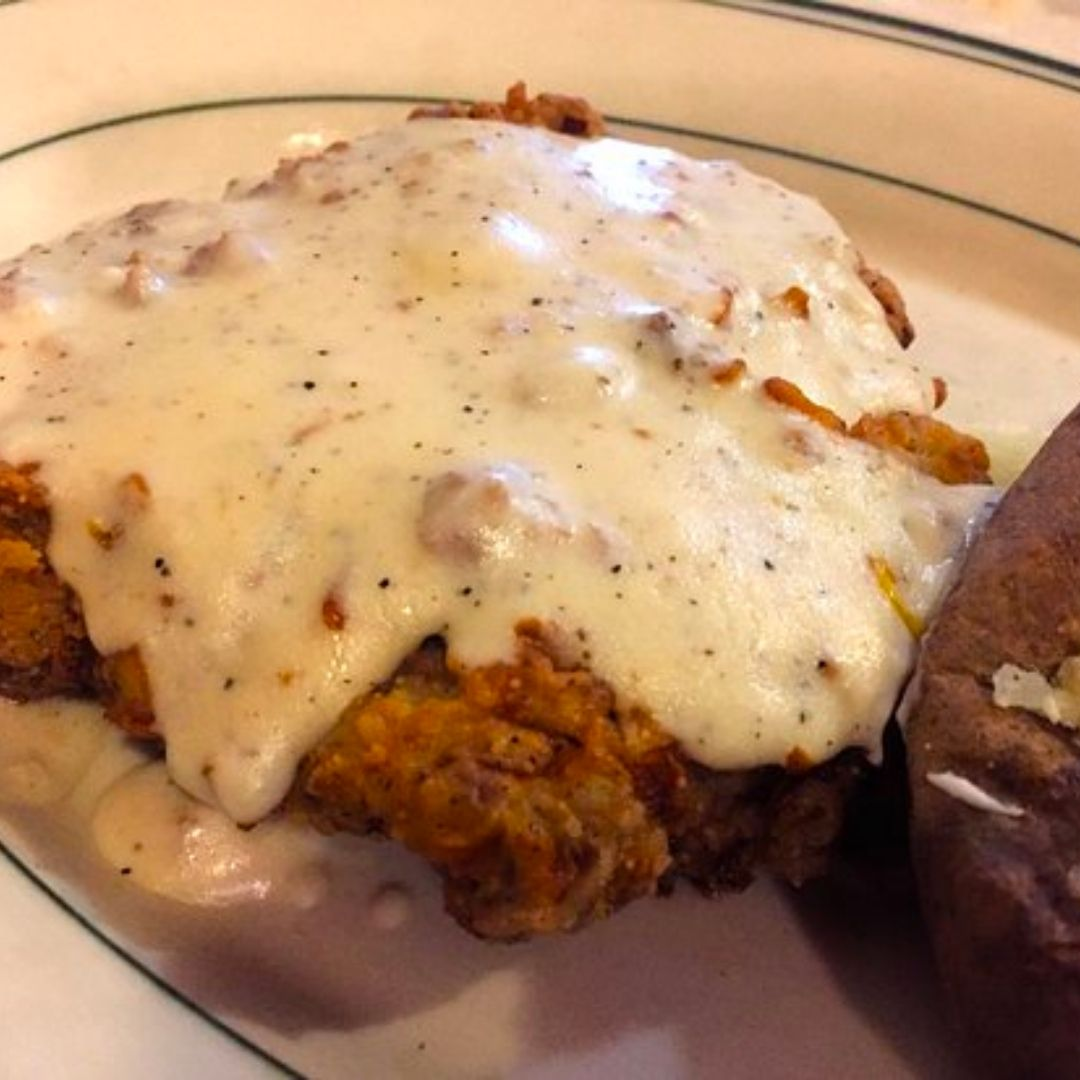 The menu features a wide variety of American classics, and the prices are very reasonable. If you're looking for the best chicken fried steak, Wall St. Bar & Grill is the place. The atmosphere is casual and relaxed, and the staff is always friendly and helpful.
Whether you're looking for a quick bite to eat or a full-blown meal, the Wall Street Bar & Grill is definitely worth checking out. So what are you waiting for? Head on down to the Wall Street Bar & Grill today!
The Garlic Press
The Garlic Press, Midland's premier fine dining date night destination, takes pride in bringing you the finest and freshest ingredients available. Their chefs are given creative license to produce the most inventive and decadent dishes in west Texas.
Their cuisine spans the globe and weaves intricate flavors into every dish. The Garlic Press has been in business since 1999 and has been owned by Executive Chef Joshua Washburn since 2005. Their goal is to bring the best in eclectic dining, fresh seafood, hand cut premium steaks, over-the-top desserts, and the most extensive wine list of any restaurant in Midland.
Pro Tip: Try the lobster truffle butter on one of their delicious steaks! If you prefer something lighter, the Potato Crusted Flounder is excellent. Garlic Press is known for its commitment to garlic, which is evident in their signature dish, garlic bread. This garlic-infused bread is made with our own secret recipe and is served with every meal. Without a doubt, The Garlic Press is one of our favorite local restaurants.
Cancun Bar & Grill
Cancun Grill in Midland, TX is proud to offer a wide selection of flavorful entrees and cocktails that are sure to delight the palate. Cancun Grill is not the traditional Tex-Mex. Their menu features upscale Mexican food, but we suggest you try their famous Cancun bistro steak – two New York medallions served over jalapeño cheese bread, topped with queso-fresco and a jalapeño demi-glaze.
If you're looking for family recipe based cuisine, this is your spot. They also offer an extensive selection of drinks, including margaritas, beer, and wine. And don't forget to save room for dessert! Their flan is made fresh daily and is the perfect way to end your meal. Head down to Cancun Grill and enjoy the best food and drink Midland has to offer!
Venezia Restaurant
Looking for a little bit of Italy in the middle of Texas? Well, you're in luck! Venezia Restaurant in Midland offers an authentic Northern Italian dining experience right here in West Texas. From their award-winning wine list to their handmade pasta and fresh seafood, Venezia Restaurant has the classic dishes you're looking for in an authentic Italian meal. And if you can't find what you're looking for on our menu, just let us know and our chefs will create a dish worth dishing about. So come on by and enjoy a glass of wine and some delicious Italian classics on their shaded patio.
Opal's Table
Looking for a fine dining experience like no other in Midland, TX? Look no further than Opal's Table owned and operated by Chip Hight, this eatery was inspired by his grandmother, Opal. Chip Hight has brought soul food to Midlanders in a fine dining experience that is sure to please. And what would great food be without some amazing wine to top it off? At Opal's Table, they believe that good food is meant to be shared among family and friends. So come on in and join them for a dining experience you won't soon forget at one of the best in fine dining in Midland, TX.
Murray's Restaurant and Deli
Murray's Restaurant is one of the most popular Midland restaurants and is known for its fresh salads, sandwiches, and perfectly cooked burgers. The menu also features a variety of delicious food, including their famous hand-turned curly fries, potato salad, fruit cups, chips, and more comfort food. Murray's is a great place to eat whether you're looking for a quick bite or a leisurely meal.
The friendly staff and relaxed atmosphere make it the perfect place to treat your taste buds and enjoy good company. They've recently added a shaded patio with plenty of outdoor seating so be sure to stop by Murray's Restaurant on Wadley Ave and enjoy some of the best food in town!
Cork and Pig Tavern is a unique, chef-driven blend of signature entrees, gourmet salads, sandwiches, made to order wood-fired pizzas, and mouth watering apps and sides. Their eclectic menu is complimented by their expansive wine selections, craft beers, and specialty cocktails. Stop by early for their daily happy hour and indulge in one of their brunch dishes on the weekends. Whether you're joining them for a quick bite or staying for the evening, Cork and Pig Tavern is the perfect spot for date night or any occasion.
Librado is an upscale bar and grill that offers a different take on seafood, steaks, and cocktails in Midland, Texas. The restaurant's namesake is Librado, a type of Spanish salt that is used to dry and flavor meats. Librado's menu features fresh seafood dishes like seared scallops and grilled shrimp, as well as steakhouse classics like filet mignon and New York strip that are always cooked perfectly. The restaurant also has an extensive cocktail list, featuring both classic and creative drinks. Whether you're looking for a romantic dinner for two or a night out with friends, Librado is one of the best restaurants in Midland TX.
KD's Bar-BQ is the best slow cooked brisket in the Midland, TX area. KD's Bar B Q has been in business for over 25 years, and is a family-owned restaurant. KD's brisket is cooked to tender, juicy, melt-in-your mouth perfection. KD's Bar B Q also has a scrumptious selection of sausages, ribs, pork, ham, and turkey, which are all filled with smoky goodness and intense flavor. KD's also has a complimentary bean bar, where you can pick up beans, pickles, peppers, their barbecue sauce and more to take your meal to the next level. KD's Bar B Q is a must visit when you're in the mood for one of the best restaurants the Midland area!
Luigi's Italian Restaurant is among the best dining venues in Midland, with an atmosphere which transports the diners into Italian grandmothers kitchen. The walls are decorated with signed portraits of jazz and theater stars, with cast photos. This restaurant will satisfy all your needs whether for quick meals or an unforgettable romantic meal. Pizza, pasta salad, fresh pastrami sandwiches and delectable desserts can be found here. Explore their wide selection of wines and their extensive bar menu for maximum enjoyment.